Saddleworth Pooch Parlour Special Offers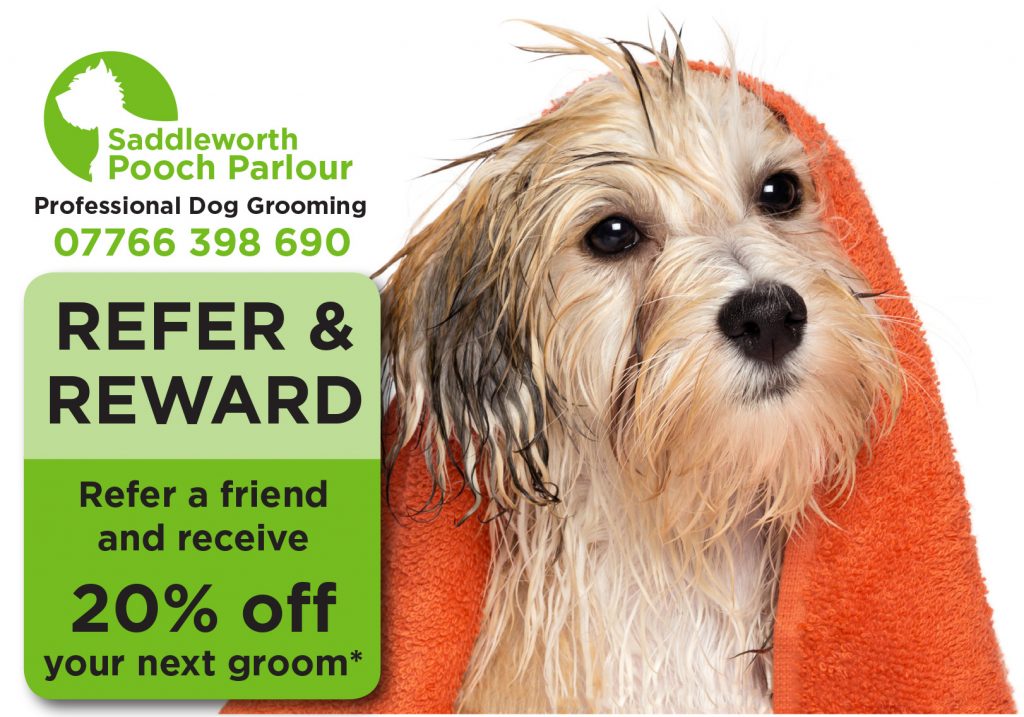 Please also be advised that Saddleworth Pooch Parlour reserve the right to withdraw this offer at any time and adequate notice will be given. Any discounts due at that time will be honoured and received in full.
If you have recommended my services to a friend, please ask them to mention your name at the time of booking and you will receive 20% off your next booking
Discount applies after your referral has made a booking and attended their first appointment
One discount applies for each referred friend and their dog
Only one discount can be applied to one dog's groom at one time.
Additional referralscan be used if you are having more than one dog groomed at the same time
Additional referrals can be saved and used on future grooms but not all at once, e.g. 2 x referrals cannot be used at the same time for one dog's reduction in cost
Saddleworth Pooch Parlour, based in Greenfield, offers professional dog grooming services to Saddleworth and surrounding areas. Our services include: bath, clipping, nail trimming and handstripping.